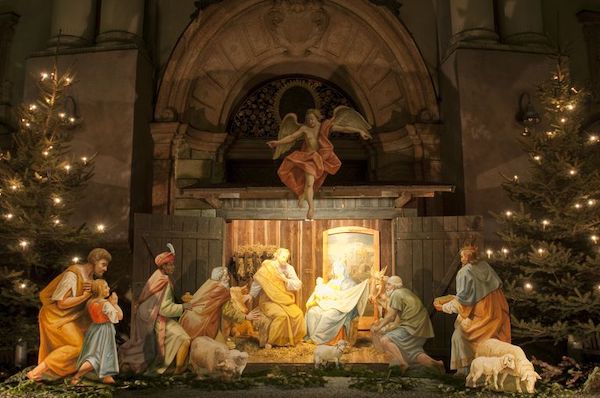 Angels, stables, donkeys, Mary and Joseph, the star, the shepherds, the wisemen, and of course the baby in a manger.
People are familiar with this Christmas card scene, but we long for people to look deeper and see not just a baby in a manger but the Immanuel – God with us.
There is much to surprise people when do – the absence from the accounts of a donkey for a start. The wisemen, who never made it to the birth, but arrived sometime before Jesus was 2. And there's no mention of how many wisemen there were, whose actual name were the magi, and who may not have been men or wise at all!
The stable may have been a cave, or the lower story of a guest room – however the manger was there and presumably the animals were too, perhaps even a donkey. But while people in their familiarity may miss these details, it is true that at least they have a picture of Jesus' birth that night and a chance to find that deeper meaning.
What is more concerning is a generation for which each of these elements is gone altogether.
Jesus is replaced by Santa, the angels by elves, the animals by reindeer, the wisemen and the gifts by a Kmart catalogue. It's not just that these things have become more important, but that there is no knowledge at all of the nativity events, and no real interest to discover them.
There are kids today who simply don't know about the shepherds who watched their flocks, or the star that appeared in the sky, or about the humble birth of our Lord and Saviour.
Without the nativity we lose more than just Christmas, we lose God with us.
The nativity is not just fun and cute – it's true and it's crucial for us and our society that this account is remembered as the heart of Christmas.
– SIMON CHAPLIN