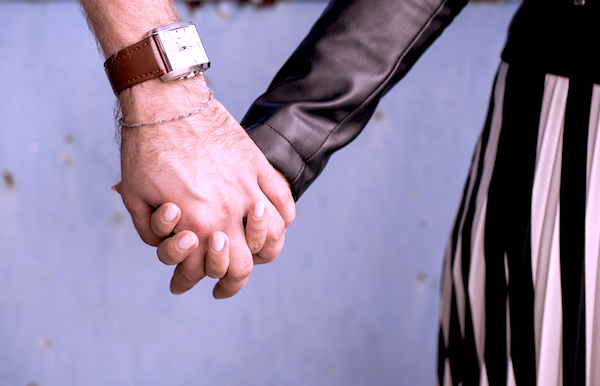 I've known Jesus for a long time, and to be honest, I find it hard to understand why someone wouldn't want to accept his love and forgiveness?
But I wonder if sex is the excuse people give for why they don't want to follow Jesus and enjoy a relationship with their loving creator?
Perhaps people don't want to follow Jesus because they think that it will mean they have to give up their sexual freedoms in order to be constrained by the Bible's rules?
They don't want to give up having sex with their boyfriend, girlfriend, fiancee… or the person they're having an affair with.
They don't want to stop having homosexual sex or visiting prostitutes, or doing all the kinds of things that they know God forbids.
Or maybe people don't want to follow Jesus because they feel that their sexual sins will somehow disqualify them from being a Christian.
After all, it would seem impossible that Jesus would accept someone who's had the kind of sex that is prohibited in the Bible.
But both of those excuses don't work.
When Jesus chatted to a woman who was drawing water from a well, he promised her spiritual water that would fulfil her forever.
And even though this woman had been in a series of sexual relationships, Jesus was willing to accept her and to give her the kind of satisfaction that sex couldn't bring.
So, no matter what you've done, Jesus will forgive you if you seek him.
And even though your sexual practices will be restricted to the maker's instructions, it will actually provide the true sex that was designed for the greatest enjoyment.
As Jesus promised the woman,
"…those who drink the water I give will never be thirsty again. It becomes a fresh, bubbling spring within them, giving them eternal life." (John 14:4)
JODIE McNEILL