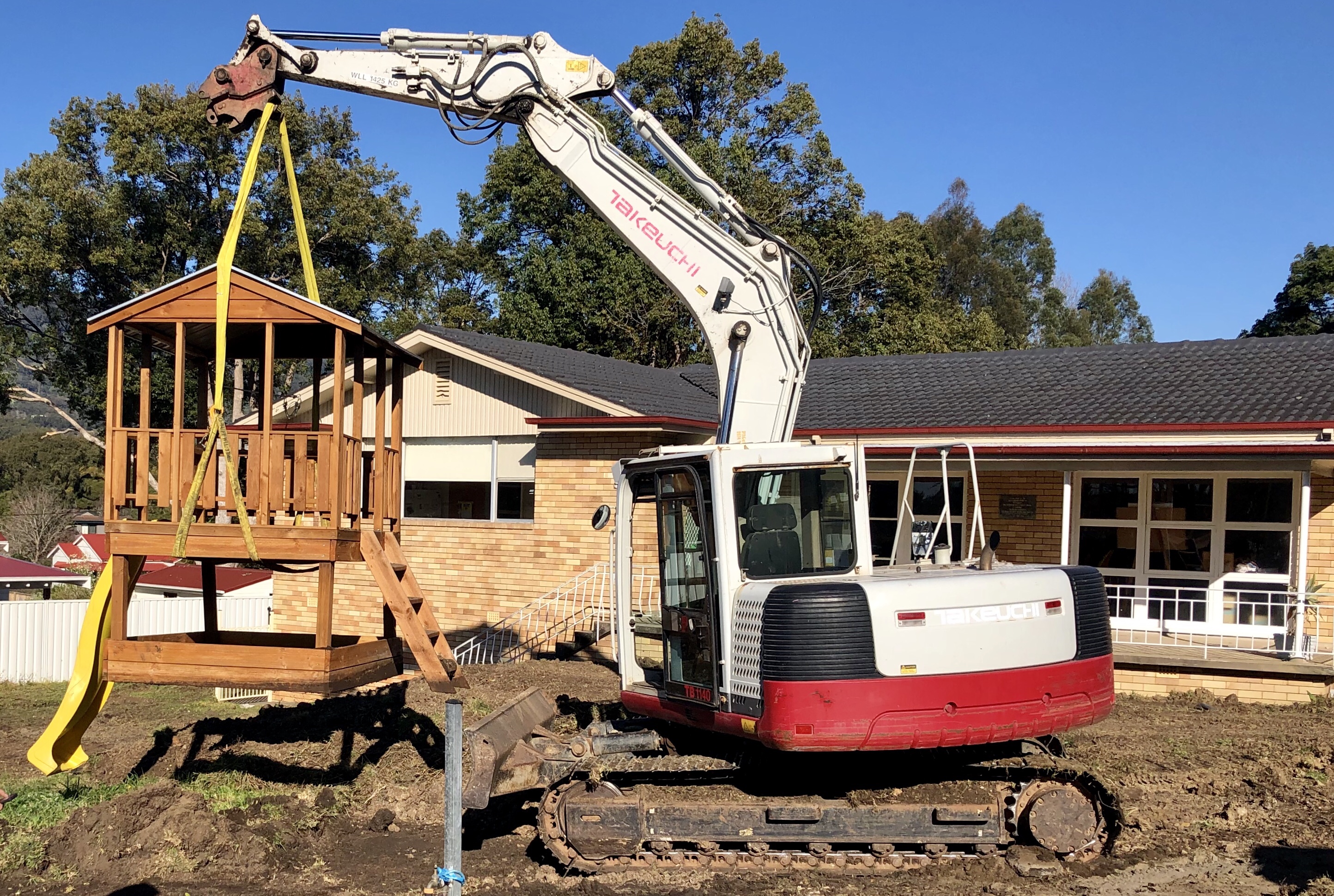 If you've seen our church this week then you'll know that we're under construction!
We've made the lawn at the front of our hall into a level area, and we've also built some built some new gardens and have improved the driveways and car parking.
We're praying that the new lawn at the front of the hall will be even better for our weekly Saturday night dinners and Sunday morning teas, as well as our kids and youth programs and other events in the life of our church.
We're also praying that the new trees, shrubs and flowers will help make our grounds look even nicer and inviting.
But the ultimate reason we're doing this is because we want everyone to feel welcome and comfortable visiting our church.
Our church is a church for everyone in the village and valley of Jamberoo and beyond, and we want the whole community to feel at home with us.
We want this to be a place where everyone can gather with us to listen to God speak through the Bible, to speak to him in prayers, and to encourage each other as we sing, share and support each other in the loving community of Christ Jesus.
The building works around our church are very visible and exciting, but the greatest building works are happening as people hear the word of Jesus and accept his invitation to follow his loving leadership as their Lord.
That's the kind of church building that matters the most, for the Bible tells us that God's people "are living stones that God is building into his spiritual temple." (1 Peter chapter 2 verse 5).
So, when you see the awesome new landscaping around our church, remember that it's a personal invitation for you to come along and be a part of the biggest building project in the universe!
JODIE McNEILL