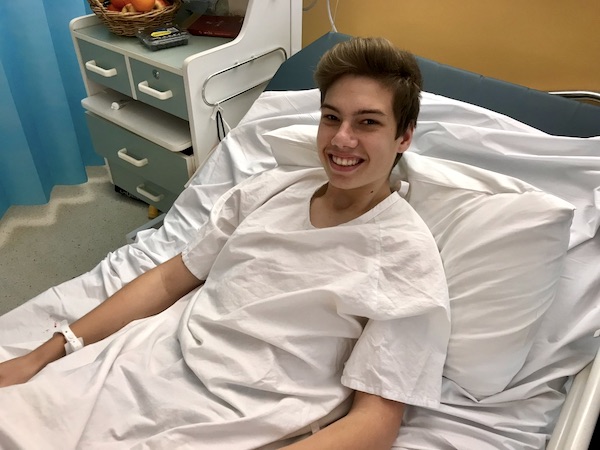 From the moment my foot was run over, I was in a world of pain, both physically and mentally.
I was rushed to hospital and later I found out that I had crushed and fractured more than fifteen bones in my right foot.
As I awaited news about my injury I was sad because I realised that it would be some time before I could again walk, and that I would miss the mountain bike competition I was so looking forward to racing in.
I was also sad that I couldn't go back to the church camp on which I had the injury, and I felt sorry for the driver who was at no fault.
But while I was on that hospital bed, I prayed that the sadness would go away and that everything would soon be sorted out.
The next morning I was taken to St George Hospital for more scans and to prepare to hear about the treatment they planned.
I stayed up there for a couple of days whilst living the dream with the free food and chocolate milks.
But soon I was told that after major foot surgery I'd be in a plaster cast for three months, and that it would be ages before I could run again.
I was pretty sad and I prayed in this time of struggle that God would give me strength to keep on going during the hard and intense times.
During this time my faith has helped me to be more reliant on God in the rough times and in the easy times.
At this time I hold onto these words from God in the Bible:
Trust in the LORD with all your heart and lean not on your own understanding; in all your ways acknowledge him, and he will make your paths straight. (Proverbs 3:5-6).
OSCAR McNEILL