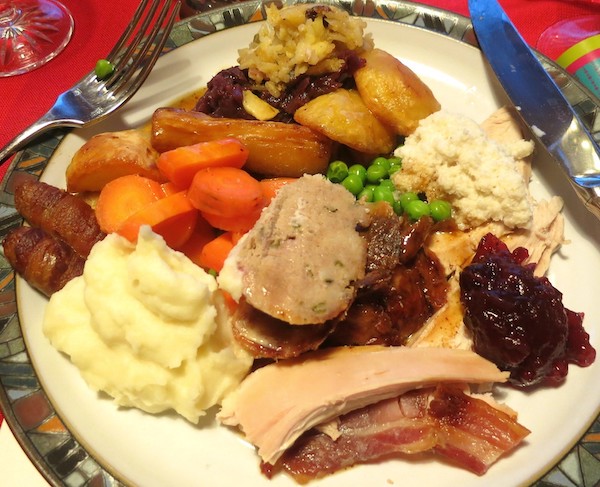 As yuletide arrives in full force, we receive a fresh reminder that food and festivities go together like pork and crackling… or turkey and stuffing!
It's hard to imagine Christmas without excesses of fancy fare, with plates full of food to enjoy.
At a recent event at which I was saying 'grace', I thanked God for creating food with such a variety of tastes to enjoy.
Like so many aspects of his creation, God could have given us limited colours or sounds or smells… but instead he lavishly poured out for us a smorgasbord of sensory experiences.
Yet whilst there is pleasure in fine food, the greatest joy is the experience of eating with others, in the same time and place, enjoying a break from the busyness of life to share a meal.
It should come as no surprise for us to note how many times Jesus ate meals with his disciples.
Throughout the New Testament he 'broke bread' with people, marking out moments in time when he would make an announcement or share a significant occasion together.
The most famous meal of the Bible was the Lord's Supper, which was based on the second-most famous meal of the Bible, the Passover.
These meals recounted extraordinary moments of salvation, which found full fulfilment in Jesus' resurrection from the tomb.
Meals were a special time to be absorbed in a moment of remembrance, and to enjoy a multi-sensory experience of food and fellowship, in the framework of faith.
As you enjoy the season of festal food, give thanks to God for the joy of experiencing the wonder of his lavish creation… but above all, for the greatest gift of Christmas, the birth of a son who would die for our salvation.
JODIE McNEILL
(Photo credit Ruth Hartnum via Flickr.com)