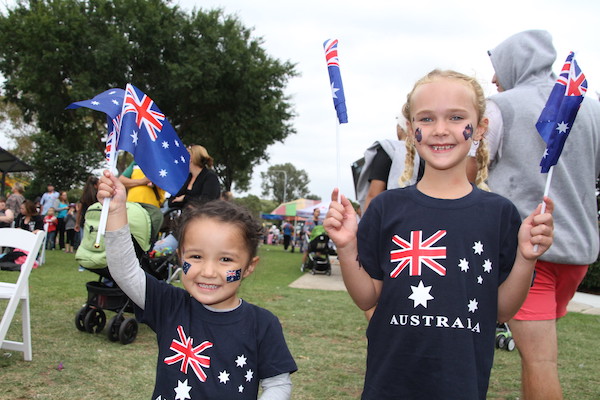 There are legitimate reasons why many people feel they cannot support the celebration of Australia Day on 26 January, the anniversary of the arrival of the First Fleet in Sydney Cove.
They have to do not only with the devastation experienced by indigenous people following European colonisation – dispossession of lands, mass slaughter, epidemics of illness and the spread of alcohol – but the continuing disparity in education and health outcomes, for example, between indigenous and non-indigenous people, and the widespread ignorance of indigenous history and experience.
There is so much of Australia to give thanks for, to celebrate and to enjoy, but there is no 'day' over which the long shadow of sin and selfishness and greed and violence is not cast.
Any celebration of Australia – or any nation or culture – must reckon with historical and present-day expressions of rejection of God and neglect of people.
The suggestion that Australia Day celebrations should begin with a time of mourning in acknowledgement of the suffering caused to indigenous people through European settlement reflects the Christian pattern of frank admission or confession of sin, humbly and thankfully recognising that the gospel of Jesus offers a way of forgiveness, reconciliation and transforming hope.
It is right to celebrate Australia and to give thanks to God for our country and to pray that we may be a blessing to others; but such a celebration is hollow and self-serving if it fails to acknowledge the sins of our nation and history.
We will love Australia best when we live with another 'day', the date of which has been fixed by God, foremost in our minds:
God commands all people everywhere to repent, for he has set a day when he will judge the world with justice by the man he has appointed. He has given proof of this to everyone by raising him from the dead. Acts 17:30b-31
KANISHKA RAFFEL, Dean of Sydney.
(This is an edited version of an article by Kanishka Raffel that originally appeared as 'From the Dean' at St Andrew's Cathedral, Sydney. Photo by Campbelltown City Council via Flickr.com)