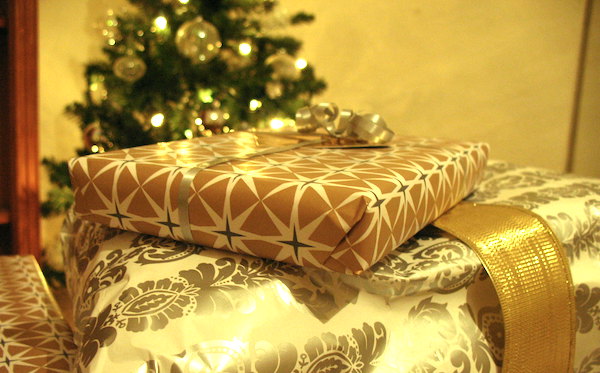 One of the greatest joys Christmas is the giving and receiving of gifts.
There's something wonderful about the sight of mounds of ripped wrapping paper spread out all around the lounge room, alongside the little mounds of bounty that each person has accumulated through the festivities.
We can understand how a Christian might receive a gift, but in Ephesians chapter four we read that Jesus has given gifts to his church.
Naturally we'd think that gifts are like abilities or talents, so that the church might have some people who are 'gifted' at music, or teaching, or administration, or pastoral care, or whatever.
But in this part of the Bible, the gifts are actually the people themselves.
If the church was to open up a gift from Jesus, then inside the box would be people!
And not just any kind of people: they are people who speak the word of God.
For Ephesians chapter four verse eleven says: "Now these are the gifts Christ gave to the church: the apostles, the prophets, the evangelists, and the pastors and teachers."
All of those people who are gifted to the church are speakers of God's word… and they are really great gifts!
Because we also read that the way that the body of Christ, the church, is built, is through their ministry.
And the impact is very important for the church, for we read that this ministry helps us "come to such unity in our faith and knowledge of God's Son that we will be mature in the Lord, measuring up to the full and complete standard of Christ." (Ephesians 4:13).
The result of these gifts from Jesus are that we will be unified, knowledgable, mature, and Christlike.
And that's the best gift of all!
JODIE McNEILL
(Credit: Alice Harold via Flickr)