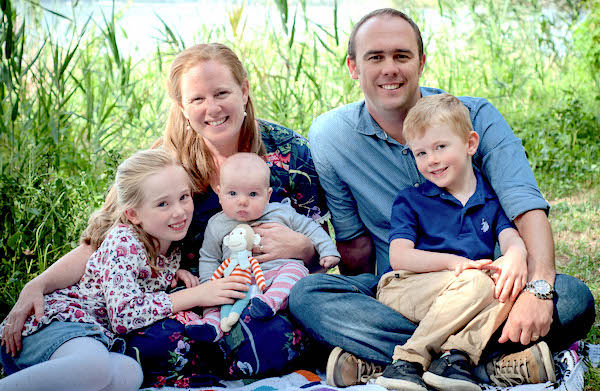 The ministry of a mother to her children is not only a valuable role, it is a strategic opportunity to share the wonderful news of Jesus to a world that is lost without him.
For this reason, we applied to the Mothers Union Sydney for a special grant to fund an all-new position of 'Mother's Minister', and here's how we described our vision:
We wish to employ a mature and experienced Christian mother to help strengthen and support new and younger mothers in our church to be godly wives who serve their husbands as they bring up their children in the discipline and instruction that comes from the Lord.
They will teach how to develop Christian homes as a place for nurturing children, which will then be a natural environment to invite unbelievers in their networks to witness the outworking of the Word of God in the lives of their families and homes.
This will involve one-to-one discipleship of mothers in our church; the opportunity to train, resource and empower other experienced Christian mothers and grandmothers to share this ministry; and to prayerfully gather all members of our parish to seek to make disciples of all nations, one mother and family at a time.
We also long to be a parish that learns and then shares from its ministry experience, in order to equip other, similar churches in rural and regional churches with this important, specialised ministry.
And guess what? We got the grant!
For the next two years we've received funding for an all-new, ten-hour-per-week position at our church to equip mums for ministry.
I am delighted to announce that Mrs Gemma Bartlett has accepted our invitation to fill this all-new role, and that from February next year she will be working with us to minister to our mums!
Gemma is married to Matt, who is an Anglican minister serving as the Youthworks Youth Ministry & High School SRE Advisor in the Wollongong Region, and they are the parents of Georgia (9), Thomas (6) and Hugo (2).
Gemma is passionate about helping to strengthen mums in their ministry in their families, and she is excited to serve with us as we develop the intergenerational ministries at our church.
We are really thankful to God for the opportunity to be partnering with Gemma and her family in this all-new ministry, and we pray that the Bartletts would have a smooth move to our church in the coming months.
JODIE McNEILL