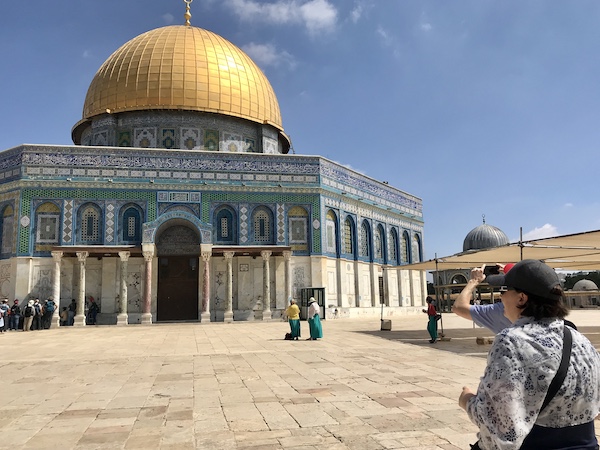 As I've been preaching on the building and fitting out of the temple in Jerusalem by King Solomon, I've been reminded afresh of my visit to Israel with Mandy in 2018.
One of the most memorable experiences was visiting what's known as the Temple Mount (or 'Haram esh-Sharif'), which is the large, flat area where all this construction took place.
It was amazing for us to stand at the very place at which the detailed descriptions in 1 Kings 5-7 occurred, and to feel such a strong connection with the historical events.
When we visited Israel it made so much of the Bible feel even more real, as we had a physical experience of the actual places we had only read about in God's word.
However, as people of the New Testament, we need to keep remembering that the Temple Mount, including the Western or 'Wailing' Wall, is now just a museum of the past with no spiritual value.
Jesus made it very clear that he is the temple, and that when we trust in Jesus, we too become part of that temple.
And what's more, the New Jerusalem won't have a new temple soaring above the horizon, but in fact there will be no temple at all, because "the Lord God Almighty and the Lamb are its temple." (Revelation 21:22)
But for now, as we read the amazing details of the physical temple Solomon built, we can learn so much about what it is like for God to "live among the Israelites and… never abandon my people Israel." (1 Kings 6:13)
For as we explore the details of Solomon's Temple, we understand so much more about what it means when in John 1:14 that "the Word became human and made his home among us. He was full of unfailing love and faithfulness. And we have seen his glory, the glory of the Father's one and only Son."
JODIE McNEILL