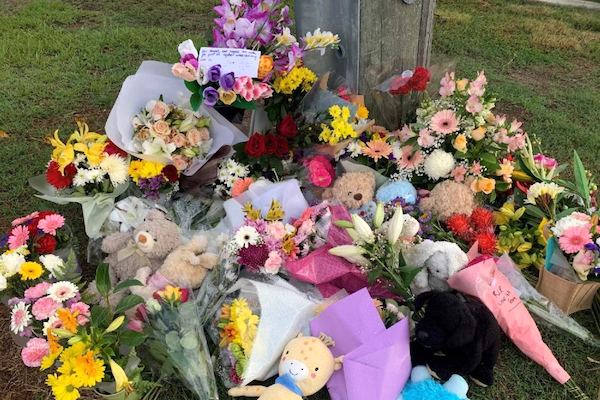 We have been shocked and saddened to hear about the horrific deaths of a Brisbane mother and her three, young children.
In what appears to be an appalling incident of domestic abuse, we feel a deep sadness as images of the once-happy-looking family are splashed over our media.
One of my facebook friends shared a news report of the incident, and the simple comment was, 'Come, Lord Jesus!'
It is right for us to long for the return of Christ to come and bring an end to this world full of sin, death, and tragedy.
It is right for us to long for Jesus' return to judge the living and the dead, and to bring justice to those who have been victims of harm and abuse.
And above all, it is right for us to long for a time when those who trust in Jesus will live in the new heavens and the new earth, a world with no more tears.
For this to happen, we need to pray for judgement and justice, and we need to ask for God to punish those who have committed crimes against the innocent.
Yet as we we ask for justice, we all need to plead for mercy, for the Bible tells us that all of us have rebelled against God and deserve his judgement.
However the greatest miracle of all is that Jesus, the judge, promises to take the punishment we deserve upon his own shoulders, and now look at us as though we had never committed any wrongdoing, ever.
All we need do is ask for his forgiveness, and trust in him as our loving ruler for life.
For we read these powerful and comforting words in the Bible:
But God showed his great love for us by sending Christ to die for us while we were still sinners. And since we have been made right in God's sight by the blood of Christ, he will certainly save us from God's condemnation. (Romans chapter 5 verses 8 and 9)
JODIE McNEILL
(Image of flowers from a make-shift memorial, near where the family died. From ABC News).
If you or anyone you know needs help:
Lifeline on 13 11 14
Kids Helpline on 1800 551 800
MensLine Australia on 1300 789 978
Suicide Call Back Service on 1300 659 467
Beyond Blue on 1300 224 636
Headspace on 1800 650 890
ReachOut at au.reachout.com
Care Leavers Australasia Network (CLAN) on 1800 008 774