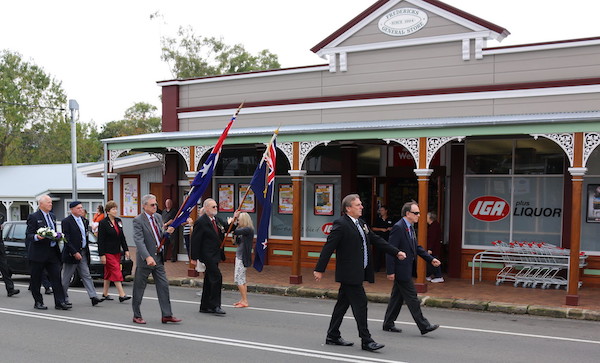 Our fifth value states that, "we are village in our relationships, as we serve our local neighbourhood, and enjoy grace and peace in our church."
We are thankful that our church is located in a prominent position within the heart of Jamberoo village, and we seek to embrace every opportunity to engage with the people who live, work, learn and play in our local area.
We encourage engagement with community organisations, including our RFB, CWA, Red Cross, Probus, RSL, and the many sporting and recreational organisations.
We enjoy the privilege of serving the students, staff and families of Jamberoo Public School, through practical support and the teaching of Scripture.
We prayerfully serve the residents in our neighbourhood through material and spiritual care as we seek to support and guide all who reside here.
We also value the village 'feel' of the relationships within our church family, knowing that it takes a village to raise a child of God, not matter what the age.
We seek to show deep love for each member of our church, providing generous support and pastoral care as we nurture and grow our spiritual family.
As we are reminded in Paul's letter to the Galatians: "So let's not get tired of doing what is good. At just the right time we will reap a harvest of blessing if we don't give up. Therefore, whenever we have the opportunity, we should do good to everyone—especially to those in the family of faith." (Galatians 6:9-10)
We long to see a great increase in the number of people who personally know Jesus and who enjoy and embrace our church community, and so we work to ensure that every individual is known and loved.
JODIE McNEILL
(Credit: Kiama Library via Flickr)

https://jamberooanglican.com/wp-content/uploads/2016/04/MainJamberooAnglicanLogo3-01-300x85.png
0
0
Jodie McNeill
https://jamberooanglican.com/wp-content/uploads/2016/04/MainJamberooAnglicanLogo3-01-300x85.png
Jodie McNeill
2020-09-04 15:55:27
2020-09-04 15:55:28
We are Village