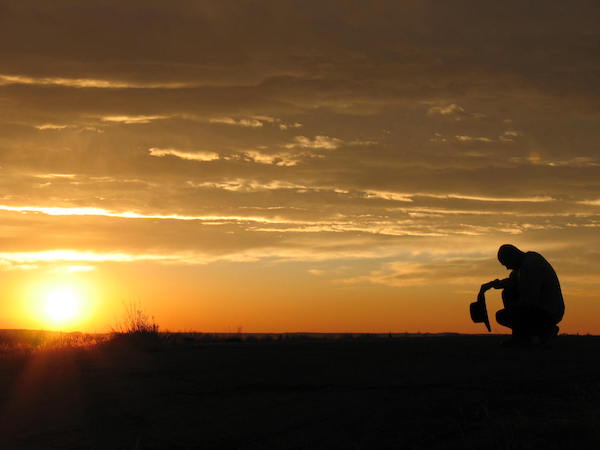 Over the past twelve months it's been a joy to meet most mornings with a few of you for a brief, online, service of Morning Prayer.
Each day I launch zoom.jamberooanglican.com and, with those who gather, we hear a psalm, then read a passage each from the Old and New Testaments.
We pray together, bringing to the Lord our prayers and requests about things global through to local… and particularly pray for the matters of our congregation and village.
Each day there's a prayer called the 'Morning Collect' that we pray, which is a short and powerful request to God for our service of him in the day ahead:
Eternal God and Father, by whose power we are created and by whose love we are redeemed: guide and strengthen us by your Spirit, that we may give ourselves to your service, and live this day in love to one another and to you; through Jesus Christ our Lord. Amen.
Like so many of the historical prayers our church has written and handed down to us, it begins speaking of our heavenly Father's character… his power that created us, and his love that redeemed us.
On that firm foundation, the prayer asks for guidance and strength by God's Spirit, as we launch into the new day that he has given us.
But the purpose of this guidance and strength is two-fold: it's to give and to live.
We pray that we might give ourselves to God's service—that we'd be committed to serving him in every way during the day—and that we might live in love for each other and for God, our Father.
In God's power and love we pray that we'd give and live.
As you start each day in this coming week, why not pray this 'Morning Collect'… and if you're up for it, join me online at 7:30am!
JODIE McNEILL
(Photo credit: Don Christner via Flickr.com)