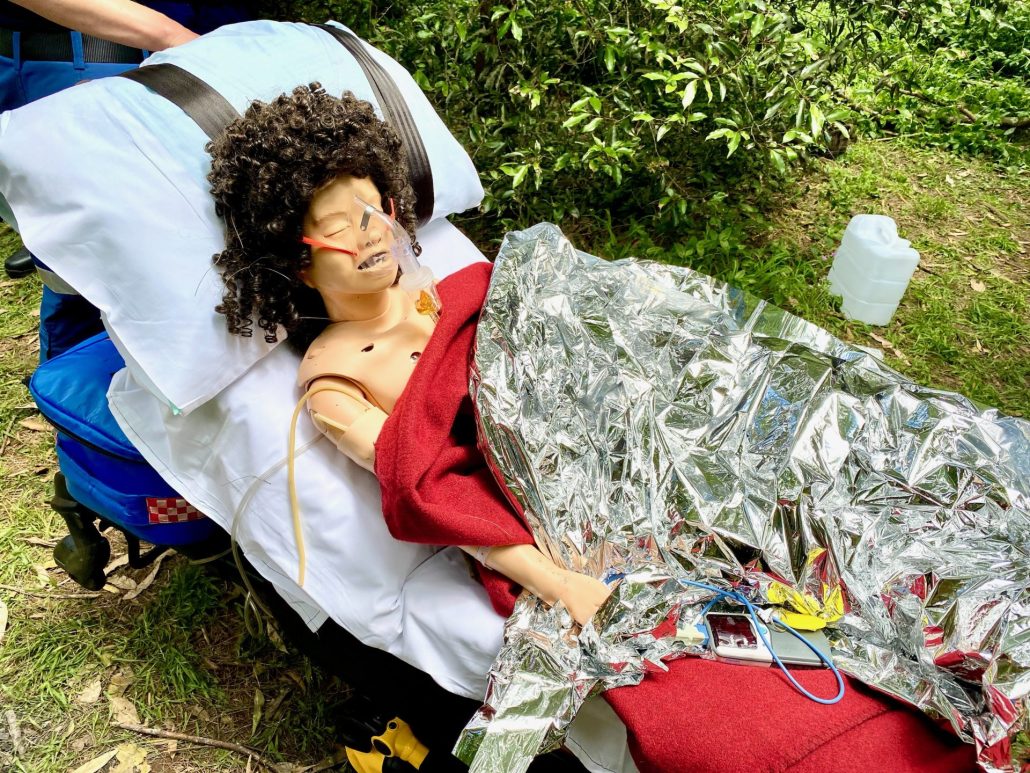 On Wednesday I met 'Marie', a six-year old mannequin who had 'jumped' into the river near Jerrara Dam to escape a pretend bushfire.
It was part of an Illawarra Shoalhaven Health training exercise, which included NSW Ambulance staff as well as our local,
Jamberoo Rural Fire Brigade, of which I was a part.
As part of the afternoon scenario, I was first on scene, providing first aid care for this hyper-real dummy, made more real by the paediatric specialist hiding in the bushes, 'speaking' on behalf of the little girl… "where's my daddy? I'm cold! I'm scared!"
It was a great relief when the paramedics arrived on scene to take over from my feeble attempts to administer first aid to the nearly-drowned girl, and it showed me afresh the skill and care that our medical experts provide for our community every
day.
Again, it showed that life is unpredictable and fragile.
Any day at any time we may face death, and so we must all be prepared for the time when we will stand face-to-face before Jesus.
I take great comfort in knowing that I have certainty for eternity, because I have trusted in Jesus and have sure forgiveness from him because he died for me.
It's something that is on offer to anyone who wants it.
This week I also met with the family of a man who passed away aged 91, as I helped comfort them and prepare a funeral service with them to honour him.
He was old and had plenty of time to plan and consider eternity.
The six-year-old girl who nearly drowned in the RFS scenario could have died much younger, and with fewer opportunities to stop and reflect on eternity.
My prayer is that everyone, young and old, would stop and reflect upon the fragility of life, and make sure that we've followed Jesus before it's too late.
JODIE McNEILL
https://jamberooanglican.com/wp-content/uploads/2016/04/MainJamberooAnglicanLogo3-01-300x85.png
0
0
Jacob Mierendorff
https://jamberooanglican.com/wp-content/uploads/2016/04/MainJamberooAnglicanLogo3-01-300x85.png
Jacob Mierendorff
2021-11-19 14:25:50
2021-11-19 14:25:51
Life is Fragile