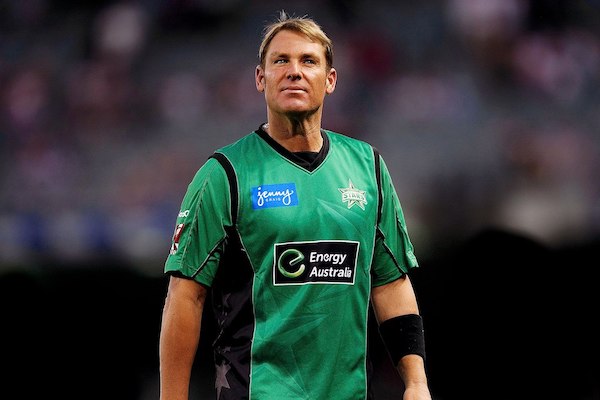 On Wednesday night I joined with millions around the world to watch the telecast from the MCG of the memorial service for Shane Warne.
It was a joyful occasion of thanksgiving for the life of a man who entertained people throughout the world with his antics on and off the cricket field.
As someone who has the privilege of conducting funeral services, I found it fascinating to watch what happens when unbelievers try to make sense of death and the afterlife.
We heard that Shane was "taken from us" too young… an acknowledgement that someone or something was in control of the universe.
Another person was certain that he would be together with Warnie again soon… which showed a confidence in life after death.
Others mentioned that they knew that Shane was watching down on them, as a star in the sky.
Furthermore, nearly all of those who reflected on his life did so by directly addressing Shane, even though they had already conducted a funeral to dispose reverently of his mortal body.
It seemed that there were very few, if any, materialistic atheists at that memorial service.
Almost everyone spoke as though there was immortality of the soul in some way, and that the death of a body does not signal the end of a person's existence.
And yet there was almost no mention of God at all.
This is tragic, for we know that, "each person is destined to die once and after that comes judgment," (Hebrews 9:27).
So, no matter how positive a person might feel about their eternal future, there is judgement awaiting them.
And the only way to be rescued from that judgement is through Jesus, for "Christ was offered once for all time as a sacrifice to take away the sins of many people" (Hebrews 9:28).
JODIE McNEILL
(Photo credit: Tomme G via Flickr.net)
https://jamberooanglican.com/wp-content/uploads/2016/04/MainJamberooAnglicanLogo3-01-300x85.png
0
0
Jodie McNeill
https://jamberooanglican.com/wp-content/uploads/2016/04/MainJamberooAnglicanLogo3-01-300x85.png
Jodie McNeill
2022-03-31 11:03:47
2022-03-31 11:03:48
A Memorial To God