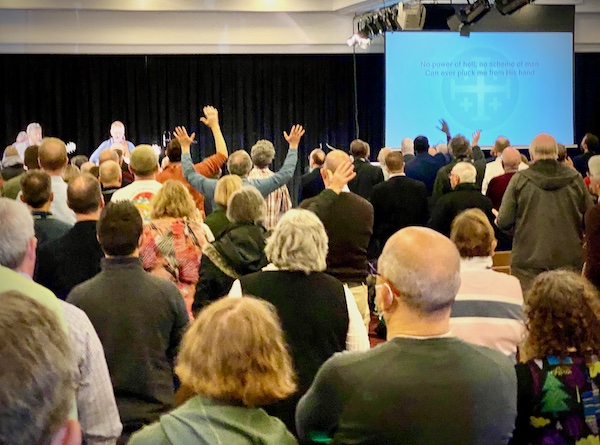 It's surprising to read how many times the Bible speaks of the need for God's people to be united, together, as one.
Perhaps the most vivid expression of this is seen in the prayer by Jesus to the father on the night before he died.
In John chapter 17, Jesus says:
Now I am departing from the world; they are staying in this world, but I am coming to you. Holy Father, you have given me your name; now protect them by the power of your name so that they will be united just as we are. (verse 11)
As good as it is to strive for unity, we must remember that our unity is a gift from God in response to the prayers of Jesus to the father.
What's more, the unity that Christians enjoy must be true to who God is, which means that it must be based on his true word.
Yet the closer we stand to God's word, the further we'll be from the world.
For Jesus then says to the father:
I have given them your word. And the world hates them because they do not belong to the world, just as I do not belong to the world. (verse 14)
So, the more we're united with Jesus, the less we'll be united with the world.
This means that when people try and change the church to be like the world, they've completely missed the point… and may well have missed the truth.
I give thanks to God for the unity we enjoy as a church as we are united together in Christ.
May his Spirit continue to lead us to obey his wonderful word, so that we might boldly tell our village, valley and region how to follow Jesus and why it matters… even when people find it hard to follow Christ.
JODIE McNEILL
https://jamberooanglican.com/wp-content/uploads/2023/08/Jamberoo-Anglican-2023-Website-Logo3.png
0
0
Jodie McNeill
https://jamberooanglican.com/wp-content/uploads/2023/08/Jamberoo-Anglican-2023-Website-Logo3.png
Jodie McNeill
2022-08-25 08:08:00
2022-08-25 08:08:03
The gift of unity