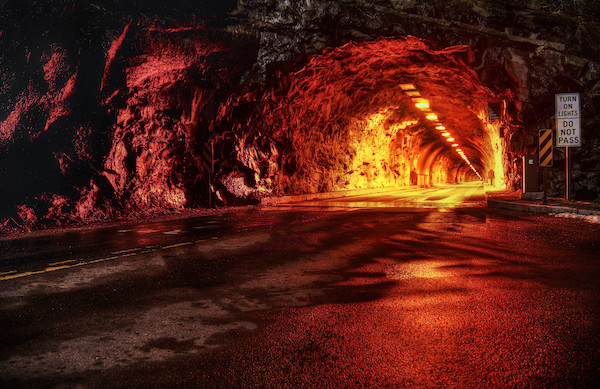 One of the greatest lies of the Devil is that Hell is not nearly as bad as its reputation.
You might have heard people say that they want to go to Hell because they want to party with all their friends that they expect meet there.
Jesus spoke more about Hell than anyone else in the Bible, and he made it very clear that a person should do anything in their power to avoid this horrible place.
In one part of the Bible, Jesus said that if a your eye causes you to sin, "gouge it out and throw it away. It's better to enter eternal life with only one eye than to have two eyes and be thrown into the fire of hell."
And another time Jesus spoke of a man who had been sent to Hell who was in so much agony that he pleaded that someone simply drip a few drops of water on his tongue to somehow relieve his anguish in the flames.
What's more, given that relationships are a good gift from God to enjoy, we can be confident that Hell will be like solitary confinement, with no human contact for forever and ever.
And contrary to another popular viewpoint, God will be present in Hell, but only as one who is bringing judgement and punishment for eternity.
There are better reasons to follow Jesus than just to escape this horrible, eternal punishment.
After all, the joy of having life to the full with Jesus is mind-blowing, even if we don't experience it fully until we go to be with him in heaven.
But even so, it's worth being scared out of Hell into the safe arms of Jesus, knowing that you can fully escape God's anger by simply trusting in Jesus and experiencing his full forgiveness for everything you've ever done.
So what are you waiting for? Why would you risk eternal punishment when you can have certainty for eternity with Jesus?
JODIE McNEILL