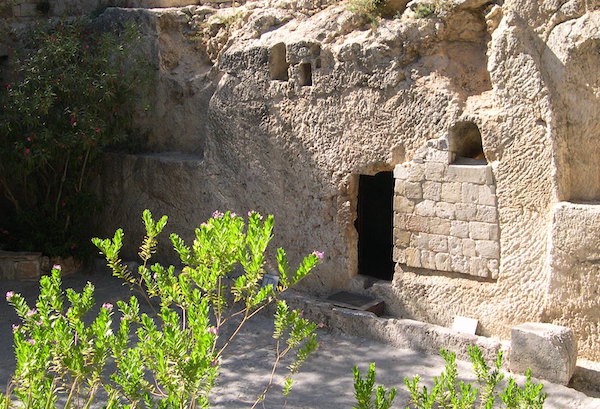 Did you know that our tagline, 'Alive with Christ' came from the official name for our parish, 'The Church of the Resurrection?'
Most churches are 'Saint Something', but our church is the only one in the Diocese of Sydney that has 'Resurrection' in its official title.
We are a church that exists because Jesus is alive!
What's more, because Jesus is alive, it means that when we are united with him, then we, too, are alive.
Here is the verse from the Bible upon which our church tagline is based:
"But because of his great love for us, God, who is rich in mercy, made us alive with Christ even when we were dead in transgressions—it is by grace you have been saved." (Ephesians 2:2-5, NIV11).
The thing about being made alive is that it is something that happens to dead people.
Jesus' resurrection was truly amazing and wonderful because we are certain that he was fully dead, only to be fully raised to life.
In the same way, we who have believed in Jesus as Lord have been brought from spiritual death to life, as we have experienced our own, spiritual resurrection through his mercy.
Following Jesus is not about improving our life, nor getting more out of life.
It's about a radical, dramatic transformation from death to life… from being a cold-hard spiritual corpse into a warm and living body, raised to serve and love.
And it all comes from grace… it's all an extraordinary gift from God because of his mercy, even through we were dead in our transgressions and sins.
It is wonderful to be in the church of the resurrection, because we know that our place in this church is only because of the remarkable gift of Jesus.
That's why it's wonderful beyond words to be alive with Christ!
JODIE McNEILL 
(Credit: upyernoz via Flickr)
https://jamberooanglican.com/wp-content/uploads/2016/04/MainJamberooAnglicanLogo3-01-300x85.png
0
0
Jodie McNeill
https://jamberooanglican.com/wp-content/uploads/2016/04/MainJamberooAnglicanLogo3-01-300x85.png
Jodie McNeill
2022-01-20 20:17:34
2022-01-20 20:17:37
Alive With Christ