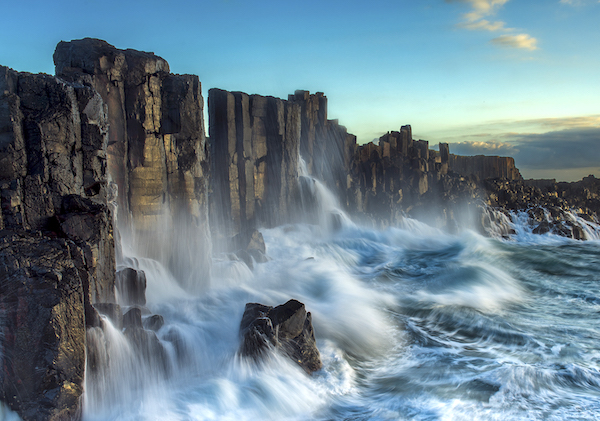 One of the great things about the Anglican parish system is that every place on the planet is under the responsibility of a minister and a parish.
And so in our context, the parish of Jamberoo extends from Jerrara to Carrington Falls and from the top of Mount Terry down to the other side of Saddleback. That's the bit of the planet for which our parish takes responsibility.
But it mustn't mean we don't have a heart for the lost who live outside our parish boundaries.
Interestingly, more than half of our members live outside our parish region, and some people travel up to half an hour to get to our church.
At the same time, there are people who live in the village and valley of Jamberoo who travel to churches in other parishes as well.
All this means that members of Jamberoo Anglican shouldn't have any hesitation in inviting people to come to our church, even if those people live half an hour away.
And that's because we know that our most natural relationships are with people who live in the streets near our home, or who work and learn in our schools and workplaces, many of which are a good distance from our church.
That's why we pray that each person in the village, valley and region knows how to follow Jesus and why it matters… and that area extends from Lake Illawarra down to Seven Mile Beach, and from Carrington Falls across to the Blowhole.
We are praying that the hundred thousand people who live within 30 minutes' drive of our church will know how to be saved by Jesus.
And as we pray, we delight in knowing that there are many good, Bible-believing churches within this area, and we pray for them as we partner with them in this mission.
So, what's stopping you inviting your neighbours, friends and colleagues to church in Jamberoo?
JODIE McNEILL
(Photo credit: Ky0n Cheng via Flickr)
https://jamberooanglican.com/wp-content/uploads/2016/04/MainJamberooAnglicanLogo3-01-300x85.png
0
0
Jodie McNeill
https://jamberooanglican.com/wp-content/uploads/2016/04/MainJamberooAnglicanLogo3-01-300x85.png
Jodie McNeill
2023-05-25 18:55:28
2023-05-25 18:55:31
Saving Our Region