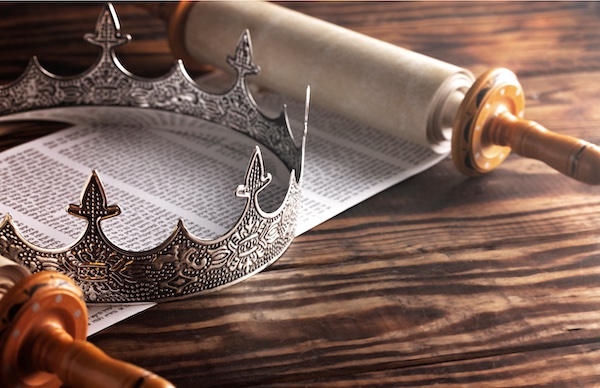 We get messages all the time, especially via SMS, iMessage, WhatsApp or even the good-old fashioned paper and pen!
Most messages are short, simple, and not very special, like "I'll be 5 mins late," or "How are you going?," or perhaps a string of letters like "LOL," or "IDK."
But if you received a message from someone really famous and important, then that text would certainly catch your attention.
In the very last book of the Old Testament, there is a special message from the king of the universe, as Malachi, (which means 'messenger',) delivers a special word from God.
It's a pretty hard-hitting message, and even though it was written in a time and a place that was a long way away, it still brings a current kick to all of us who now follow the Lord Jesus Christ as king.
Over the next four weeks we're going to look at the whole message of Malachi in the following four parts: 1: Fear the King (1:1-14); 2: Be Faithful to the King (2:1-16); 3: Return to the King (2:17-3:15); and 4: Prepare for the King (3:16-4:6).
When you bring these four messages together, we hear God the King telling us to fear him, be faithful to him, to return to him, and to prepare for him.
We'll be challenged to follow the king, especially as we're so easily tempted and distracted by the things of the world, which subtly lead us to drift away from the true and living God.
Above all, it's a message that originally prepared God's people for the coming of the true king, Jesus Christ, who came to bring judgement and mercy, and to bring healing in his wings.
As we explore this message, we'll see more about why Christmas is such good news.
JODIE McNEILL
https://jamberooanglican.com/wp-content/uploads/2023/08/Jamberoo-Anglican-2023-Website-Logo3.png
0
0
Jodie McNeill
https://jamberooanglican.com/wp-content/uploads/2023/08/Jamberoo-Anglican-2023-Website-Logo3.png
Jodie McNeill
2023-11-23 13:59:33
2023-11-23 13:59:35
Message of the King