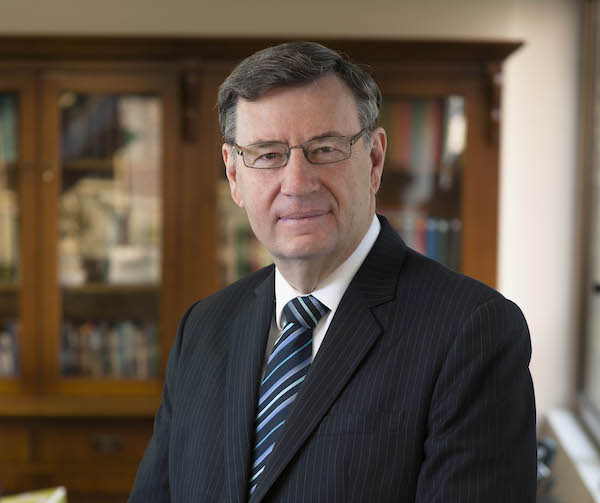 Archbishop Glenn Davies has issued a public statement on Israel Folau and the issue of Freedom of Speech, Conscience and Belief.
"Israel Folau's right to express his faith and act according to his conscience is of fundamental importance in any democracy, and it is of great concern to many Australians that this right is being denied and vilified. Many are wondering whether they will be next. No-one should suppose that there are not deeply held views on either side of this issue. But at the moment, only one side is being heard. The way in which Folau's motives have been impugned and his avenues of support have been cut off smacks of a new and ugly Australia where dissent from narrow cultural views is not tolerated.
The original post on Instagram canvassed some basic tenets of the Christian faith. It was not the entire Christian message, but it was posted without malice and from a place of deep conscience and concern. It encompassed all people, for we are all liars. It was posted with respect and with urgency. It had nothing to do with rugby and it should have been his right as a citizen to speak of what he believes without threat to his employment.
Christians do not ask that everyone agree with us on the reality of heaven and hell, but it is part of our faith DNA that we speak out about Jesus, whatever the cost. I say again that I support Israel Folau as a Christian brother. I support the right for him to articulate his faith in the public sphere of social media. I admire the resolute way he has given his personal testimony. Why, in the diversity of views in modern Australia, is that faith to be silenced – the faith from which springs so much of the values and virtues of our own civilisation, let alone the charitable works of many Christian churches across our land.
Ultimately, this will not be decided in the media. The clear support of ordinary Christians has been ignored, marginalised and silenced. Many commentators (and many politicians) have failed to understand the precious nature of conscience and belief and its power in the lives of ordinary Australians. Loud, intolerant voices swamp the quiet faith of many. But I pray that what Israel Folau is going through may shine a light on an issue which is vital to our democracy and of crucial importance for Christians – freedom of speech, freedom of worship and freedom to live according to our faith."
Dr Glenn N Davies
Archbishop of Sydney
25 June AD 2019