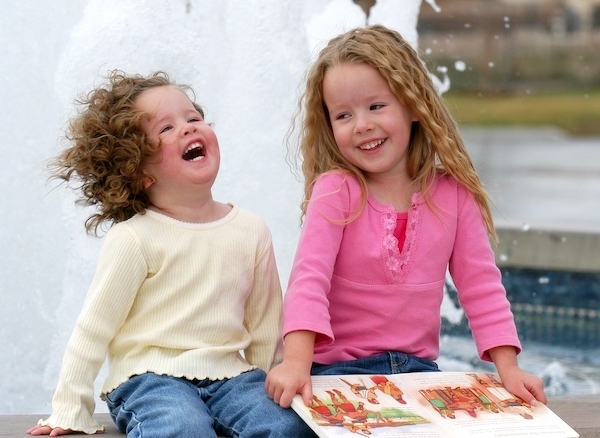 It's easy to look down on young people in our society, especially given that they don't have the strength or skills to earn a living, nor the maturity to cope with independence.
Yet, when it comes to following Jesus, the model believers are children.
Jesus famously said, "Let the children come to me. Don't stop them! For the Kingdom of God belongs to those who are like these children." (Luke 18:16)
Ironically, Jesus highly regards the simple and naive faith of a child, as they demonstrate a deep dependency on others, with little claim to their own ability.
They are too young to say "I did it my way", and they are too new at life to point to their successes, abilities and strengths.
However, this is the very attitude that Jesus wants of adults and all people: the ability to discount personal achievements, and instead to humbly accept the grace of God without any personal merit.
That is why children provide the perfect model of a true believer: a humble dependence on God.
And this is why ministry to children can create true and genuine followers of Jesus.
Children are not the church of the future, but the believers of the present… and an inspiration to the grownups who easily let their achievements cloud their need for salvation from Jesus.
This is why our upcoming Holiday Kids Club is such an important ministry to the children of our village and valley.
We want our kids to meet Jesus, knowing that their simple faith is precisely the kind of attitude that is so highly regarded by God.
We want kids to follow Jesus so that they will meet him now, and follow him for life.
And our week-long Holiday Kids Club in October is the perfect way to help kids meet Jesus and experience the joy of knowing his love and forgiveness.
JODIE McNEILL