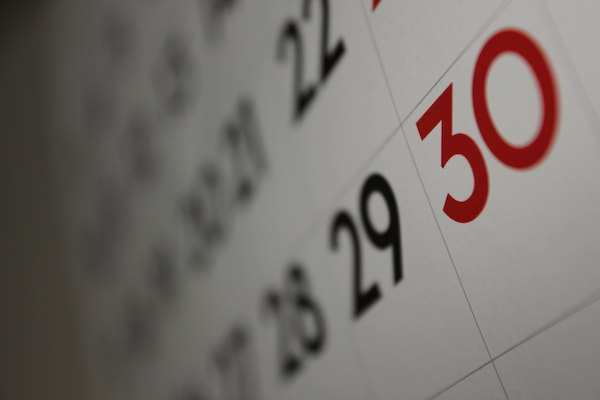 The church calendar didn't feature much in my upbringing, but more recently, I've started to see that it's good to synchronise my calendar with Christian brothers and sisters from all tribes, tongues and nations.
Because everyone needs to choose a calendar to follow each year.
It might be a school, college or university calendar… or you might shape your year by holidays, or sport, or even the financial year.
But as we live as foreigners and exiles, it seems a good thing for Christians to celebrate together the rhythm of our church calendar.
One of the most important seasons is Lent, when we focus on the temptation and suffering and death of our Lord.
When we think of those forty days and forty nights… the man of sorrows on the old rugged cross on the green hill, far away.
In some Christian traditions, people give up something for Lent, like chocolate, or alcohol, or even social media!
Whilst there is something powerful about doing a thing that reminds us of this important season, it's unfortunately been hijacked as a way to display good works that some people think will win favour from God.
But the better way to think of Lent is to use this time in the annual Church calendar to count down the days to the high point of our year, the day we remember the crucifixion of Christ, then his resurrection from the dead.
And so starting with Ash Wednesday next week, we begin the countdown to the cross, as we follow an annual rhythm that brings us to the death and resurrection of Jesus.
For this is the greatest event in our Christian calendar, and a weekend that deserves our attention more than any as a moment of great and glorious thanksgiving to God.
How will you count down to Easter?
JODIE McNEILL