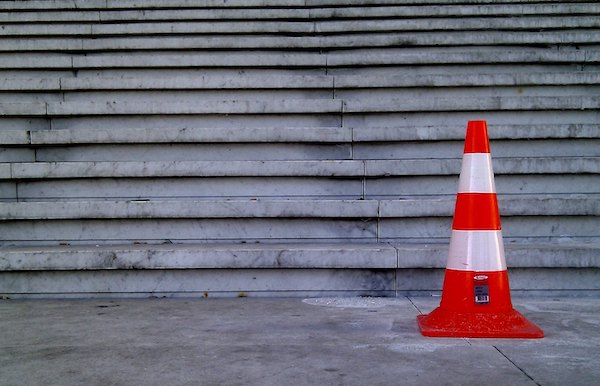 I wonder if you've noticed how often we encourage others to "stay safe?"
In a way, it's an obvious and nice thing to say, especially as we endure this once-in-a-generation global pandemic.
Yet, the idea of personal safety for believers in Jesus is barely mentioned throughout the New Testament.
Three times that it seems to speak of personal safety are more related to spiritual protection, namely John 17:12 and 1 John 5:18.
And whilst the Apostle Paul does pray in Romans 15:31 for physical protection, his concern is not his own safety, but that he might not be prevented from his mission to serve others.
This is such a contrast to our preoccupation in modern society with safety and minimising risk.
Indeed, to be a follower of Jesus is a dangerous pursuit, for we are promised that it will result in persecution and trials of all kinds.
As we read in 2 Timothy, "everyone who wants to live a godly life in Christ Jesus will suffer persecution." (2 Timothy 3:12)
What's more, as Paul suffers in chains because of his dangerous work in proclaiming Christ, his prayer is not for freedom and safety, but rather for boldness:
Pray also for me, that whenever I speak, words may be given me so that I will fearlessly make known the mystery of the gospel, for which I am an ambassador in chains. Pray that I may declare it fearlessly, as I should. (Ephesians 6:19-20)
So, as we seek for each person in our village, valley and region to know how to follow Jesus and why it matters, may we be bold in declaring this dangerous message, so that many more might know the eternal, spiritual safety that is found in Jesus alone.
JODIE McNEILL
(Photo Credit: Bernard Laguerre via Flickr)
https://jamberooanglican.com/wp-content/uploads/2016/04/MainJamberooAnglicanLogo3-01-300x85.png
0
0
Jodie McNeill
https://jamberooanglican.com/wp-content/uploads/2016/04/MainJamberooAnglicanLogo3-01-300x85.png
Jodie McNeill
2022-02-10 08:27:04
2022-02-10 08:27:07
Stay Dangerous