Cross-Cultural Imagination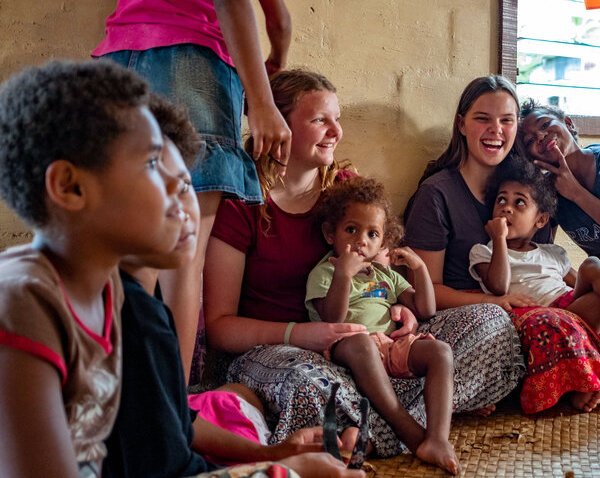 This week I messaged one of our missionaries, sharing about the joys that Mandy and I experienced during our recent holiday overseas.
She responded by saying that, "there is something very energising about entering into the other world of another culture… it does good things for our imaginations."
As we were immersed alongside people who spoke a different language and followed a different rhythm of life, it forced me to look afresh at our own culture, and to consider again how our 'normal' is not the same for everyone.
What's more, it gave me insights into how to engage with a world that needs to know how to follow Jesus and why it matters, as I had a fresh look at what we value and cherish.
Two of our church members are heading to Fiji in September with the Year 13 program to learn and to serve in an environment that is very different to their own, where they will also be given the opportunity to have their imagination energised.
As they experience life in a different culture it will help them look afresh at the life they live now, and will expose them to the joys and challenges of cross-cultural ministry.
Yet because the Year 13 program has been partnering with Christians in Fiji for fifteen years it means that this cross-cultural partnership has grown and flourished between our two countries as we've shared in gospel ministry… and long-term benefits are being seen.
The blessings of this cross-cultural experience flow both ways, as the Year 13's are equipped for a lifetime of Christian service as they taste missionary life for a moment.
As Elise and Oscar prepare for this special adventure would you please join with me in praying and financially supporting them as they get ready to have their cross-cultural imagination energised, to God's glory!
JODIE McNEILL
https://jamberooanglican.com/wp-content/uploads/2016/04/MainJamberooAnglicanLogo3-01-300x85.png
0
0
Jodie McNeill
https://jamberooanglican.com/wp-content/uploads/2016/04/MainJamberooAnglicanLogo3-01-300x85.png
Jodie McNeill
2022-07-28 19:19:37
2022-07-28 19:19:40
Cross-Cultural Imagination