Constellation of Conviction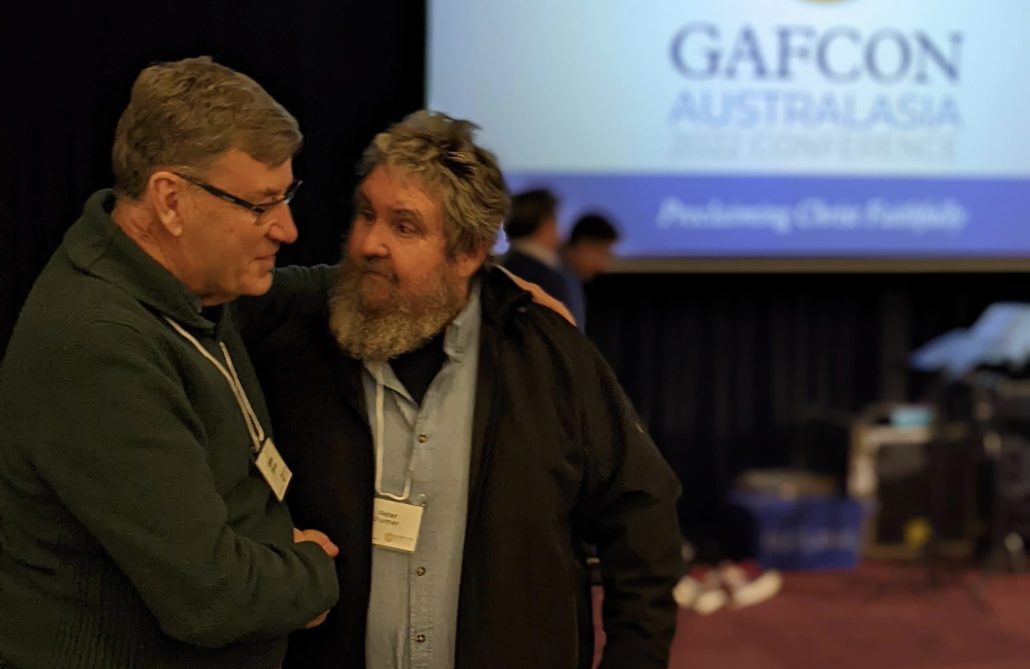 Thank you for your prayers for this week's Gafcon Australasia Conference in Canberra, where I had the joy of leading the team of organisers as we gathered over 360 people from around Australia, New Zealand and the Pacific Islands to be encouraged to stand firm in the gospel, and to preach Christ faithfully to the nations.
At the conference, the all-new Diocese of the Southern Cross was announced, and our former Archbishop Glenn Davies was installed as the interim bishop.
It would be so much better if every one of the 23 dioceses of the Anglican Church of Australia was led by a bishop who delighted in and defended the teaching of the word of God, including the Bible's doctrine of marriage and human sexuality.
But some of these dioceses are led by bishops who not only welcome same-sex marriage for Christians, but also actively frustrate their own ministers who don't join them in embracing that sin.
However our own Diocese of Sydney has no intention of leaving the Anglican Church of Australia, which means that this development has no effect on any of our parishes, schools or organisations.
Indeed, as our Archbishop Kanishka Raffel confirmed, "we are committed to the reform of the Anglican Church of Australia from within our existing ecclesial structures, including the General Synod."
Further, he stated that the all-new Diocese of the Southern Cross has been set up for churches and ministers, "who have left their diocese because they cannot in good conscience accept the authority of those who have departed from the teaching of Christ.
"It is a sadness that this new Diocese has become necessary," reflects Archbishop Raffel, "but I extend the hand of fellowship to the Diocese of the Southern Cross and may God bless Bishop Davies and his work."
JODIE McNEILL
(Photo Credit: Roger Fitzhardinge via Facebook)
https://jamberooanglican.com/wp-content/uploads/2016/04/MainJamberooAnglicanLogo3-01-300x85.png
0
0
Jacob Mierendorff
https://jamberooanglican.com/wp-content/uploads/2016/04/MainJamberooAnglicanLogo3-01-300x85.png
Jacob Mierendorff
2022-08-19 15:02:42
2022-08-19 15:02:44
Constellation of Conviction