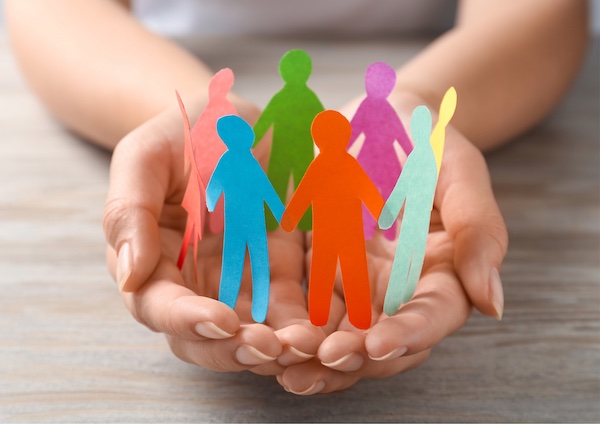 As a church with more than one minister, we need to work out how to share the pastoring of paid and volunteer leaders.
For next year we're looking for a replacement for Jacob as he heads off to Moore College, so our staff and Parish Council have been considering ways to best define our different responsibilities.
We've chosen to adopt and adapt a popular church leadership strategy called 'Team Pastoring' that breaks up the responsibilities of our church into seven portfolios, each beginning with the letter 'M.'
So, these key things we need to do together are to glorify God in our gatherings and devotions (Magnification), reach people outside the church (Mission), integrate, connect and and care within the church (Membership), grow in the knowledge and love of God (Maturity), equip and recruit for service (Ministry), foster intergenerational unity and distinction (Multigenerations), and manage people and resources (Mechanics).
To help us do this, we're assigning these portfolios to our ministers, so that I will look after Magnification, Maturity, Mission, and Multigenerations as your Senior Minister, Sandee will look after Membership as the new 'Care and Connections Minister', Steve will look after Mission as the new 'Evangelism Minister', and Brad will continue to work across the whole church as Youth Minister.
To complete the team, we're now looking to find an all-new, part time 'Executive Minister' who will manage our Mechanics, and lead and support our all-new team of volunteer Ministry Coordinators, whom we look to appoint soon.
Please pray that we successfully find a new 'Executive Minister,' and that we will identify and recruit an all-new team of 'Ministry Coordinators' as we work together to see each person in our village, valley and region know how to follow Jesus and why it matters.
JODIE McNEILL
https://jamberooanglican.com/wp-content/uploads/2023/08/Jamberoo-Anglican-2023-Website-Logo3.png
0
0
Jodie McNeill
https://jamberooanglican.com/wp-content/uploads/2023/08/Jamberoo-Anglican-2023-Website-Logo3.png
Jodie McNeill
2023-08-10 12:46:23
2023-08-10 12:46:28
Sharing Our Ministry