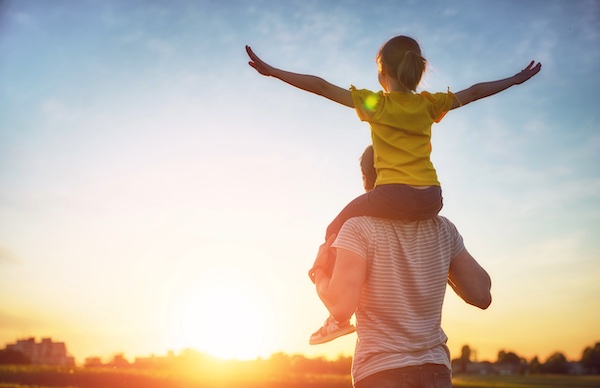 As we celebrate Father's Day, it's good to thank God for our earthly fathers, and for their contribution to our lives.
Fatherhood is a good thing, even though none of our earthly fathers are able to match the quality and character of our heavenly father.
In his first letter to the church in Thessalonica, the Apostle Paul embraces fatherhood, as he compares his own ministry to the role of father:
And you know that we treated each of you as a father treats his own children. We pleaded with you, encouraged you, and urged you to live your lives in a way that God would consider worthy. For he called you to share in his Kingdom and glory. (1 Thessalonians 2:11-12.)
The apostles pleaded, encouraged and urged the members of the church—three behaviours that earthly fathers should do as they lovingly lead their families.
At the same time, the Apostle Paul tells the Ephesian fathers that as they lead their children, they must do so wisely and lovingly:
Fathers, do not provoke your children to anger by the way you treat them. Rather, bring them up with the discipline and instruction that comes from the Lord. (Ephesians 6:4)
Fatherhood is a good thing, but sadly, it's stained by sin and affected by the fall of humanity.
That's why we must pray that our fathers would model themselves on our heavenly father.
We also should pray for children whose fathers have caused them sadness and pain, asking our heavenly father to fill up in those children all that their earthly father has failed to provide.
For, ultimately, as all earthly fathers fail to meet the standard of our heavenly father, it is a fresh reminder for us to know the depth of our fathers' love for us—how vast beyond all measure!
JODIE McNEILL
https://jamberooanglican.com/wp-content/uploads/2023/08/Jamberoo-Anglican-2023-Website-Logo3.png
0
0
Jodie McNeill
https://jamberooanglican.com/wp-content/uploads/2023/08/Jamberoo-Anglican-2023-Website-Logo3.png
Jodie McNeill
2023-08-31 20:05:01
2023-08-31 20:05:09
Father's Day Prayers