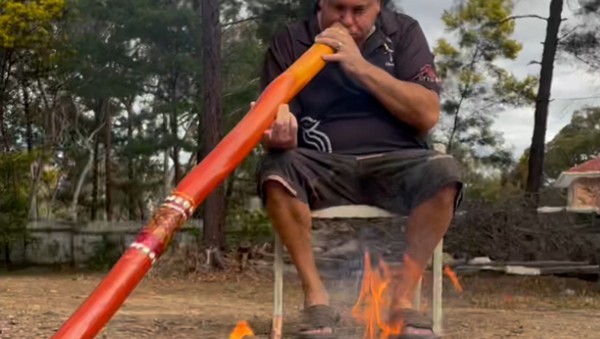 On the 26th of May, this country recognises Sorry Day and it remembers that over 100,000 Aboriginal and Torres Strait Islander children were taken from their families, many to pass, never to meet any of their loved ones.
Many are still walking on this earth looking to find their families.
So it is still a raw thing and the trans-generational trauma is passed down through generations upon generations.
It's still a real thing in the lives of Aboriginal people and Torres Strait Islanders.
We can all say 'sorry,' but it is not the word we say, it's the actions that we do that show that we recognise and show respect to one another and we mourn with those who mourn.
It's important because you need to understand the past to know where we've been.
One, that we don't repeat it and, two, that in order to be reconciled we have to make amends and deal with it.
So, I love when I think of God's message, that he sent his Son down to deal with our sin, that his Son died upon the cross, that through the blood of Jesus, we are reconciled to him, and he rose in three days.
I love that image, that true reconciliation is done and is seen through the blood of Jesus Christ.
As God's people, and as his church, we have the responsibility to be ambassadors of reconciliation.
So I want to encourage us … that we would be bringing the true message of reconciliation to this country.
MICHAEL DUCKETT
The Chair of the Sydney Anglican Indigenous Ministry Committee
(This is an edited extract of the original post at sydneyanglicans.net)
https://jamberooanglican.com/wp-content/uploads/2016/04/MainJamberooAnglicanLogo3-01-300x85.png
0
0
Jodie McNeill
https://jamberooanglican.com/wp-content/uploads/2016/04/MainJamberooAnglicanLogo3-01-300x85.png
Jodie McNeill
2022-05-26 17:14:01
2022-05-26 17:15:45
True Reconciliation