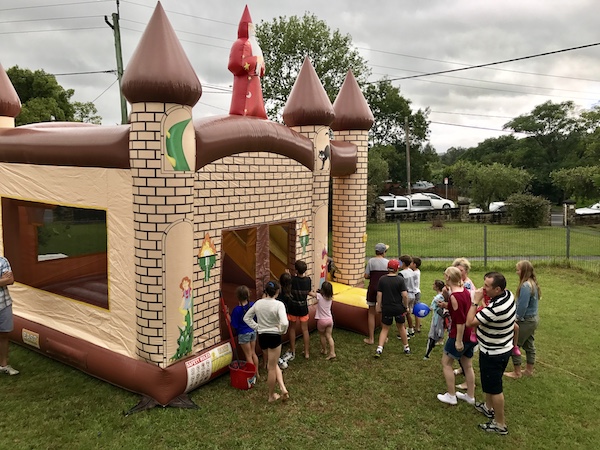 Walk about Zion, go around her,
 count her towers…
that you may tell of them
 to the next generation. Psalm 48:13,14
Psalm 48 is an invitation to behold with eyes of faith Zion, the city of God, and for us to not to rejoice in the number of towers, but to rejoice that this is where God dwells.
He is secure forever, and so therefore are his people.
But the purpose of this knowledge is not just for you; it's so you will tell the next generation.
Christians are those who now see not the walls of an earthly city, but with eyes of faith see the heavenly Jerusalem, where we are gathered around Mt Zion.
And the same command comes to us to tell the next generation, and the generation after that.
Each generation must take the mantle of sharing the news of the gospel that we see by faith.
We live in a society that by and large have rejected this vision, and so have left their children adrift. We as the Church have the opportunity to fill that spiritual void and hold out the good news of salvation.
We are privileged to have a terrific relationship with Jamberoo Public School, and we enjoy the privilege of teaching the school students every week about the Christian faith through Special Religious Education (SRE).
Over the next few weeks our Jamba Kids team plan to get together to see how we can further strengthen the connections between our Saturday night ministry and the Scripture classes at the school, as we plan to re-launch our weekend kids' ministry.
And, as I (Jodie) begin to teach and coordinate our Primary School SRE from next year, we're praying that we'll have even stronger ties between our church and the school.
SIMON CHAPLIN (with JODIE McNEILL)