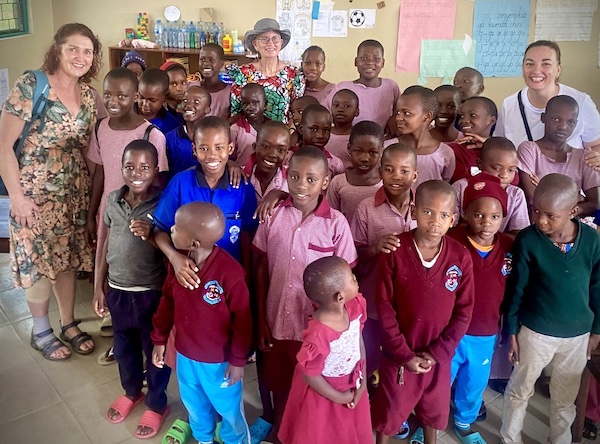 It's 80 days since Mandy, Barbara and I returned from Africa, and although life has largely returned to normal, there is a sense in which I continue to see things differently since visiting Rwanda, Kenya, and Tanzania in April.
Like any cross-cultural experience, there's learning to be gained from both those who visit and those who host, and this was certainly what we experienced in our journey.
Whilst there were many cultural differences, we had a fresh reminder that we worship the same Lord, and we know him by the same Spirit, through the same Bible, even if it's in a different language.
At the same time, it's hard to ignore the differences in wealth between our country and those that welcomed us, which challenges us to consider how to partner with our brothers and sisters on the other side of the globe.
Over the coming months I'm looking forward to establishing a partnership between our church and with ministries in Northern Tanzania, especially since three of us from Jamberoo have experienced this life and ministry firsthand.
What's more, other local Anglicans have also been involved in ministry in this same area of Tanzania, which opens the possibility of creating partnerships with other local churches and organisations in our area.
Jesus has told us that it is more blessed to give than to receive, and we have experienced this ourselves as we have been blessed by the sacrificial ministry of our brothers and sisters in East Africa as they hosted us.
May he lead us to also bless them as we partner together as the one body of Christ, loving and serving to the glory of the God.
JODIE McNEILL
https://jamberooanglican.com/wp-content/uploads/2023/08/Jamberoo-Anglican-2023-Website-Logo3.png
0
0
Jodie McNeill
https://jamberooanglican.com/wp-content/uploads/2023/08/Jamberoo-Anglican-2023-Website-Logo3.png
Jodie McNeill
2023-07-13 22:13:24
2023-07-14 08:32:17
80 Days Since Africa