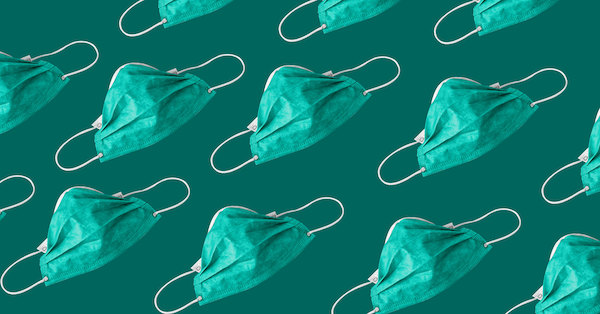 I remember our AGM in 2020, which was only days before things changed forever in the life of our world and our church as the pandemic started to spread across the globe.
Within weeks we were watching church through livestream, and learning how to do 'social distancing,' wear a mask without fogging up glasses, and to scan in 'QR' codes… and suddenly toilet paper became worth its weight in gold!
Now it's almost two years, and as the NSW Premier declares a change to an 'endemic', we're finally allowed to come together with no, actual 'restrictions' on our gatherings.
This weekend, we can welcome an unlimited number of people into our church building, without masks, singing with joy and gusto.
As we reflect on the past two years, some will say that the hardest thing has been the prohibition of singing, or the capacity limits, or even the requirement of wearing masks.
But the hardest thing of all has been missing the physical attendance of our dear brothers and sisters who have continued to attend each week online, but not in person.
I know you have been with us week by week, but it will be so lovely when I, as your preacher and pastor, can see your face as you sit under the wonderful word of God.
Now that the booster shot has had time to do its work, I would love to see all our members return in person to church as soon as possible, when you can.
Nonetheless, we're going to keep our livestream ministry going, and we look forward to welcoming people through screens into the future.
In fact, it's turned out to be a great way of reaching out to our village, valley, region… and even to the world!
But as they say of footy, "it's never the same unless you're there at the game"… and that's certainly true of the joyful times spent eating dinner or brunch together after church.
So, if you can make it along this weekend in person, then it would be such a great blessing to me and to us all.
JODIE McNEILL
(Photo credit: Prachatai via Flickr.com)
https://jamberooanglican.com/wp-content/uploads/2016/04/MainJamberooAnglicanLogo3-01-300x85.png
0
0
Jodie McNeill
https://jamberooanglican.com/wp-content/uploads/2016/04/MainJamberooAnglicanLogo3-01-300x85.png
Jodie McNeill
2022-02-24 17:21:14
2022-02-24 17:21:17
Back to 'Normal'?